We added this tab because some pages are not very clear about exactly what each option does. There is a limited amount of space available to describe them. We do have a support section (https://www.vidbeo.com/support) which has many common questions and answers, however in order to also offer an unbranded solution that does not use the vidbeo.com domain, we could not simply always link to relevant articles directly from the video platform's admin panel.
You will see that on some pages our email address is listed at the bottom of the panel - and indeed there are some links to our support site (for example when describing how to make a video interactive). However these are only shown if the page is being accessed from a *.vidbeo.com address, since clearly then the user already knows Vidbeo is providing the video hosting for your business.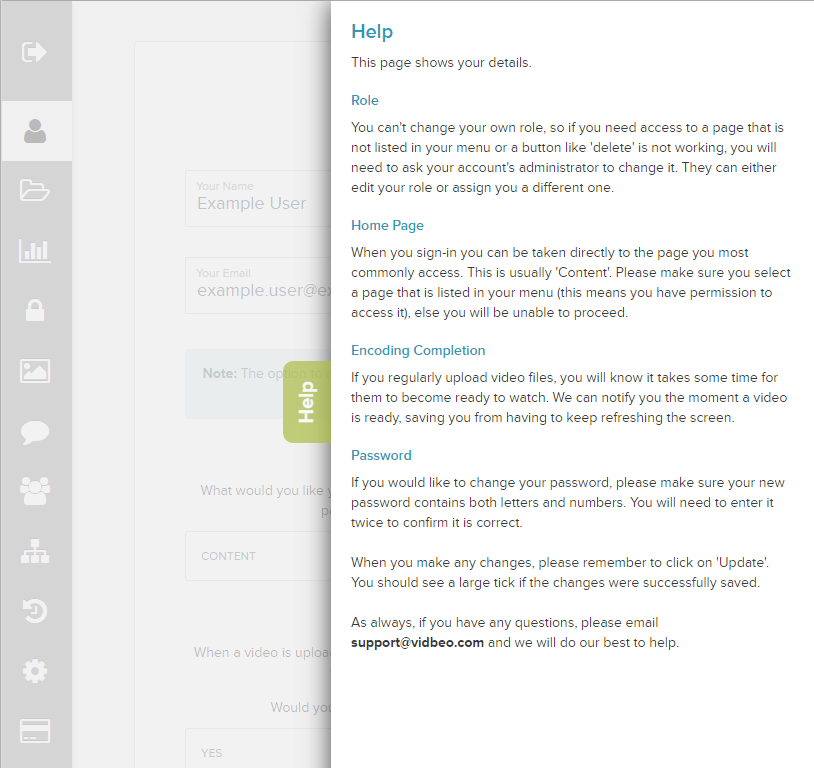 Return to the Vidbeo homepage?