New roles
You will see them next time you invite a new user to join your account: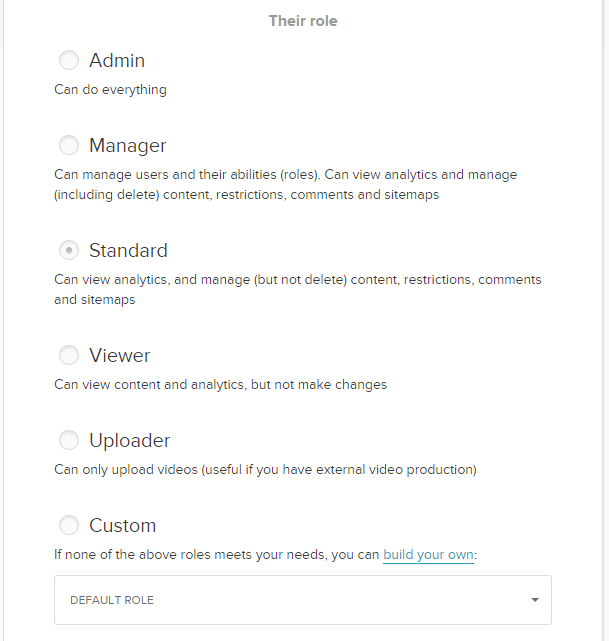 You still have the option of creating your own custom role if you need more granular control. However we have found these cover the needs of most organisations.
In addition, we have imposed additional restrictions on the passwords you can pick to try and encourage using longer, stronger ones, and you will also see a few visual changes too.
Most notably, the sign-out link has now moved to the top-right of the screen, saving crucial space in the main video CMS menu.
If you have any questions about the new roles, or indeed any other question about your business video hosting account, please email us and we'll do our best to help you get the most out of the platform.
Updated: June 15, 2015