Quickly see how much data has been transferred
If you have access to the billing section within the admin panel (your account's administrator may have restricted access to this area), you will see an option called 'Bandwidth'. Within that is a clear report showing how much data has been transferred that month.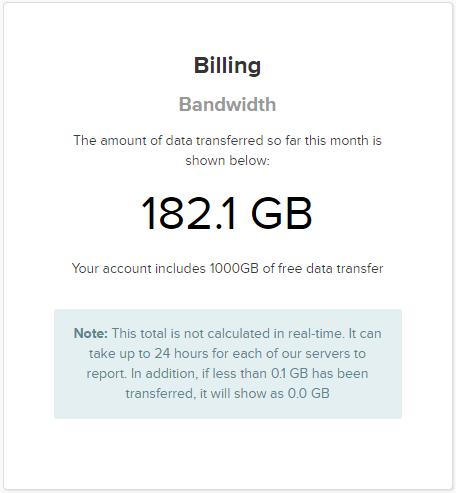 If you need greater detail - such as querying a particular date range or video - our API lets you do that too. We have full documentation for the bandwidth report on our developers site but if you have any questions simply email [email protected] and we'll do our best to help.
Updated: January 16, 2015