Tag groups
This feature is now available within all business video hosting packages. Within the admin panel of the video CMS, click on the Content tab and then on the new Groups icon (to the right of the actions bar).
If you have not yet tagged any of your items, this panel will be empty, however if you have done so then you will see the top ones listed. Simply click on one of the tags to view the items which have that tag (items within that group):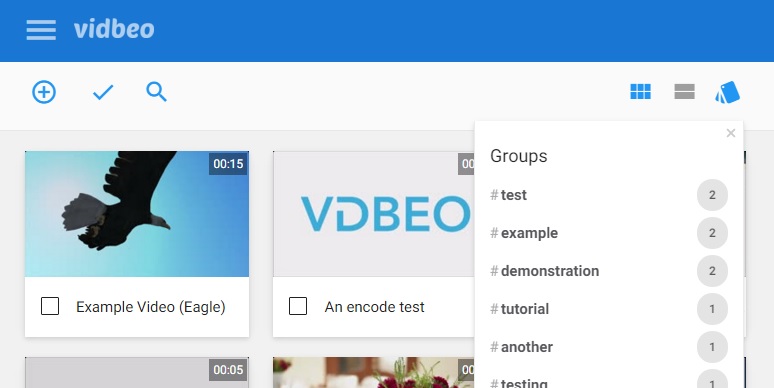 These groups provide the flexibility of labels while being able to organise your videos within the CMS like folders.
If you have any questions about these new tag groups, our Vidbeo business video hosting or any other aspect of our video CMS, please email us at [email protected].
Updated: December 8, 2015