If you watch the video below on a desktop/laptop, you should see a card appear in the top-right (roughly between 2 and 7 seconds - the video is very short):
Of course in this demo, the Buy button does not actually do that: it just takes the viewer to our home page. But it can be set to open your URL, where you would proceed with the checkout.
Here we use a card for a call-to-action. You can add one to any video.
Once your video has finished being processed and is ready to watch you will see a thumbnail in your videos library. Click on its thumbnail. You should see a page with th video details on. You should see an Interactive tab. Click that, then on Cards, then click the button to add a new one.
Enter the details asked for in the wizard: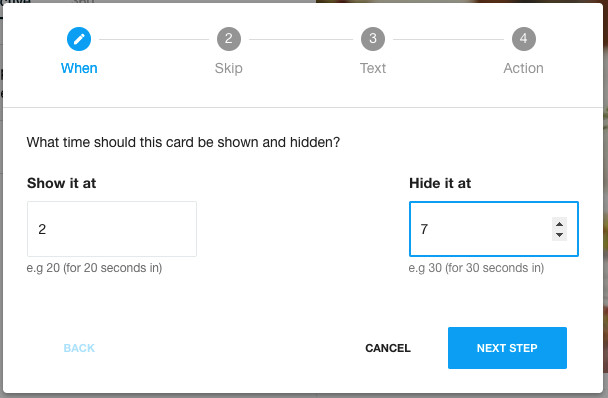 After you choose when the card should appear, its content, and what icon (if any) should be shown at the top, save the card. You may need to reload the player. It can take a moment for your changes to be applied if they have been cached. You should then see your card appear at your chosen time: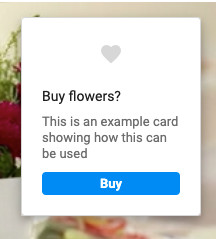 We automatically adjust the size of the card depending on the size the video is embedded at. If it is embedded at a small size, such as on mobile, the cards likely won't appear at all.